Are Christians being persecuted? No.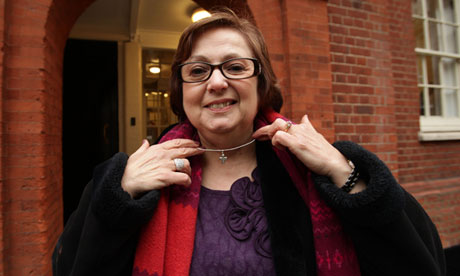 Yesterday saw what was, I think,
a pretty sensible ruling
from the European Court of Human Rights on the "Christian discrimination" cases. It seems reasonable that people should be able to express their faith, but in a way that is moderated by other issues, such as health and safety. If I say my faith means I have to constantly juggle knives doesn't mean I should be able to do that while being a nursery teacher.
Of course some Christian conservatives have been pushing this agenda as part of a "Christian persecution" narrative that bares no relation to reality, but seems to fit with their worldview. It is, though, a bit of an insult to people in other parts of the world who are genuinely persecuted for their beliefs.
The attitude, I think, comes from a place of entitlement and privilege. Take the case of a registrar who does not want to perform civil partnerships. Even if you accept the idea that civil partnerships are incompatible with Christian faith (which I don't) I think you have to accept the reality that doing civil partnerships is a core duty of a registrar. You can't expect to continue to be a registrar while not doing civil partnerships.
In the early days of Christianity this issue related a lot more to soldiers who became Christian. Killing was seen as incompatible with Christian faith (and there's a lot more Biblical warrant for this position than opposing same sex relationships and wearing jewellery). So becoming a Christian involved putting down the sword and refusing to kill. But, as carrying a sword and killing is part of the core duties of being a soldier, it was necessary to conclude that being a soldier was incompatible with Christian faith. This was something that had to be accepted. They couldn't demand that they continue to be employed as a soldier while refusing to go to war. The two could not go together, and so you had to choose one or the other.
I basically still agree with this position. Being a soldier would be against my religious principles, so I choose not to be a soldier.
If you consider being a registrar as incompatible with your faith, then I think you have to accept that and accept the consequences. You can't demand that the job works around you to uphold your principles. If the job is against your principles, then don't have the job.
What depresses me is that solemnising and counselling relationships is seen as what is wholly incompatible with Christian faith. And yet no one seems to think too deeply about jobs based on the accumulation of wealth, the exploitation of others, or violence as being against Christian principles. How do we get so far away from the way of Jesus?